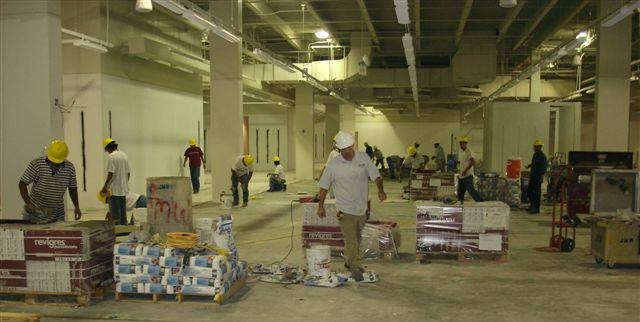 JMW Tile Contractors is exclusively a retail flooring company stretching across the United States.
Located in Greater Atlanta, JMW Tile was founded in 1979 to provide installation of tile and marble flooring. Over the years we expanded into all floor coverings, specialty floor finishes, demolition, sub-floor preparation, and concrete leveling services.
We are able to adapt to the time sensitive demanding schedules of high profile retail projects. We provide reliable service with a customer-driven approach in these highly visible environments. Our services also cover value engineering, technical consultation, and logistics management.
Having installed millions of square feet of floor-covering across the nation, we continue to expand and adapt to the dynamic needs of our clients.
Our team is ready to support a range of services to meet your needs.